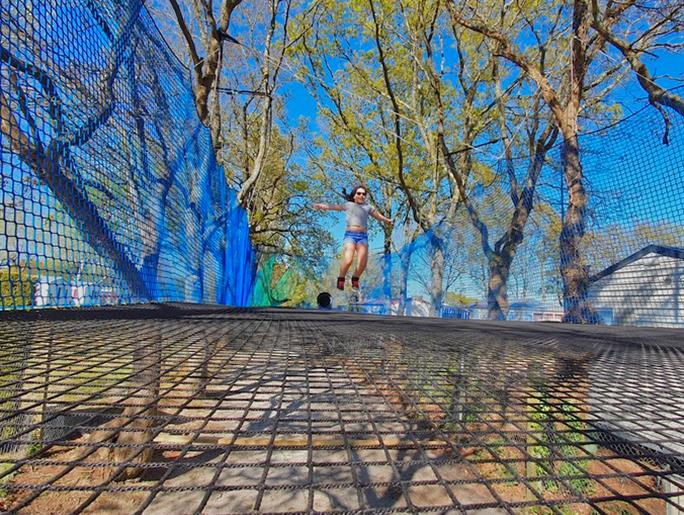 Discover the TrampÔforest

In a shady space, discover new sensations!
Evolve freely on a net of 100 m² suspended, safely, more than 2.80 m from the ground.

Laughs and smiles guaranteed!
This is the perfect place to spend a great family time in the trees!
Children do not want to go down :)

Accessible to acrobats from 4 years and extremely playful.
Open every day from April to September (depending on weather) under the sole responsibility of the parents.