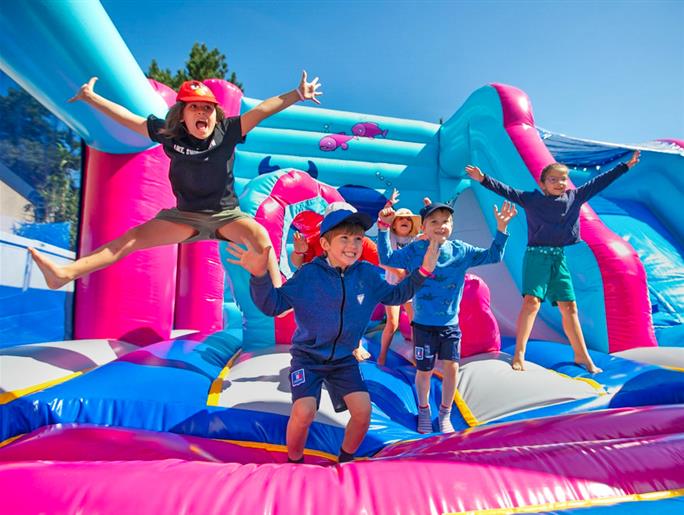 Playground for children aged 4 to 10
The youngest children can have hours of fun and make new friends on the playground. Between the climbing wall, the slide and the bridge, they will have a great time.
They will be able to jump, bounce, do forward rolls on the trampoline or in the inflatable structure.
The play area is open every day from April to September; the inflatable structure is open in July/August (holidays) and at weekends off season depending on the weather.