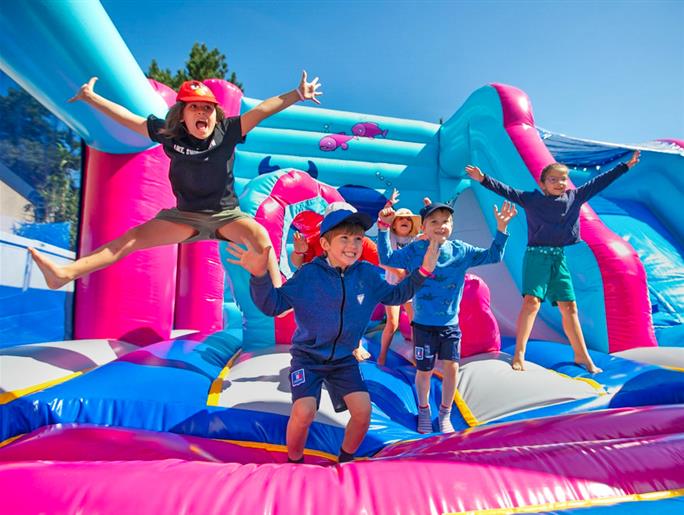 Playground for children aged 4 to 10
The youngest children can have hours of fun and make new friends on the playground. Between the climbing wall, the slide and the bridge, they will have a great time.
They will be able to jump, bounce, do somersaults on the trampoline or on the inflatable structure.
The play area is open every day from April to September; the inflatable structure in July/August and at weekends out of season depending on the weather.