There are charging points for your electric and hybrid vehicles 300m from the campsite.
There are 6 type 2 charging points (22.1 kW) and a wall socket (2 kW).
Please find below the itinerary to Easy Charge -Charging Station: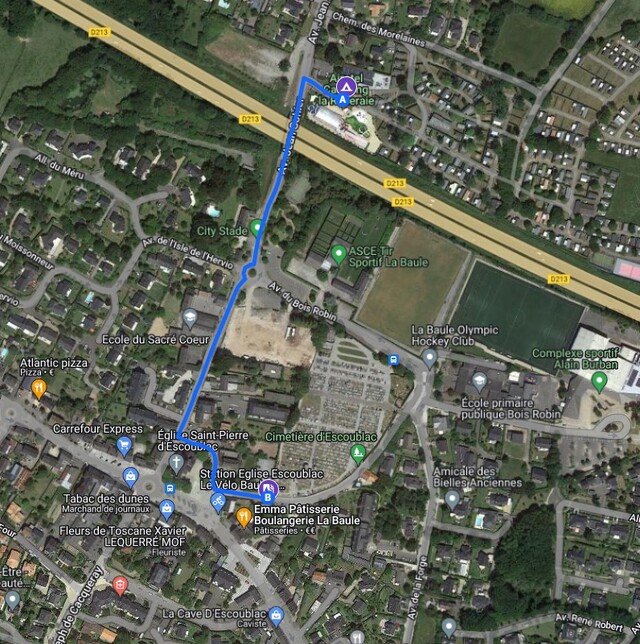 As a reminder, it is strictly forbidden to connect your electric vehicles inside the campsite (in your mobile home or on the meters). This could cause a power surge in our electrical network leading to a fire. So for the safety of all, please go to the search point provided for this purpose.